Which Way for Now - Get ready for the worst -- in 2013 and after.
More Details about the plans at SEPP.
THE JACKSON SEPP April Fools Award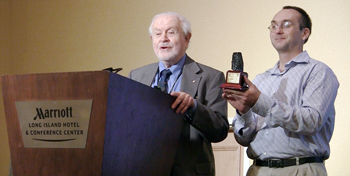 Accompanied by Jeremy Snavely, Fred Singer announces the SEPP April Fools award at the Annual Conference of the Doctors of Disaster Preparedness, Uniondale, NY, July 29, 2012.

More Details about the award and video.